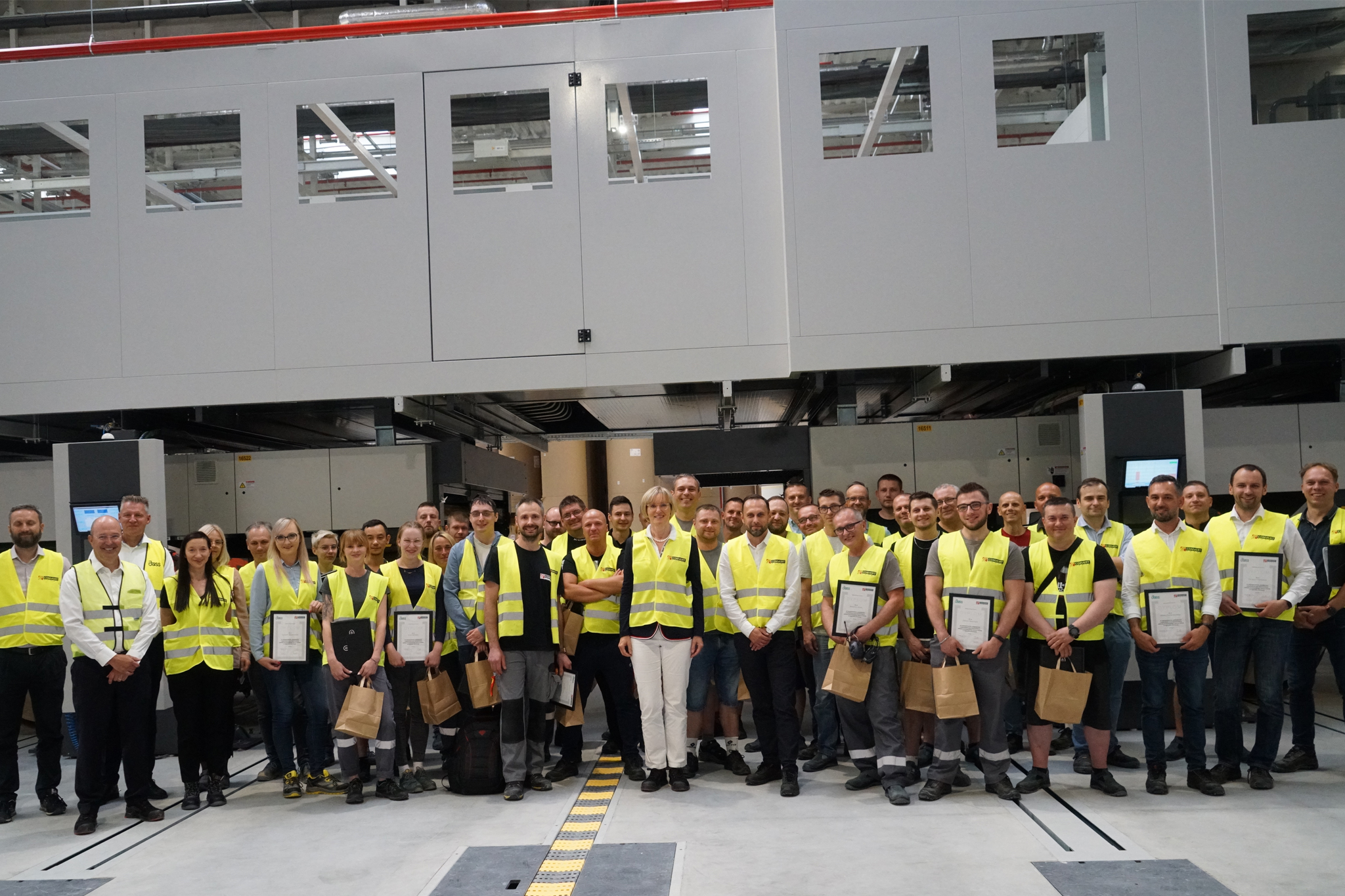 On 23 June 2022, the new state-of-the-art corrugated sheetfeeder plant started operating in Dabrowa Górnicza, Poland. The first corrugated board rolled off the production line just twelve months after construction began – and it was of course made of the finest Jass paper.
The new site will impress with its sustainable production, future-driven working environment and technical innovations. With a working width of 2.80 m and an operating speed of up to 450 m/min, the new corrugator supplied by BHS Corrugated will produce up to 250 million m² of corrugated board each year, operating in three shifts. The focus will be on single and double-wall corrugated boards with B, C and E flutes and their various combinations. In comparison to conventional corrugators, this machine is noted for its lower specific energy consumption and the fact that a quality control system helps to minimise production waste.
We are delighted to celebrate this important milestone with our Polish colleagues and hope the on-site team makes a rapid start!