About us
Our Polish subsidiary JassBoard manufactures cardboard sheets in Gostyń and corrugated board sheets in Gostyń and Dąbrowa Górnicza. For JassBoard, delivering service of the highest quality is the top priority. Speed is the essence of what we do. The special delivery options we offer improve the efficiency of our customers' processes. We work together with passion to make you successful, today and tomorrow.
Our capacity for manufacturing cardboard sheets is 55,000 tonnes; our capacity for corrugated board sheets is 550 million m2 per year.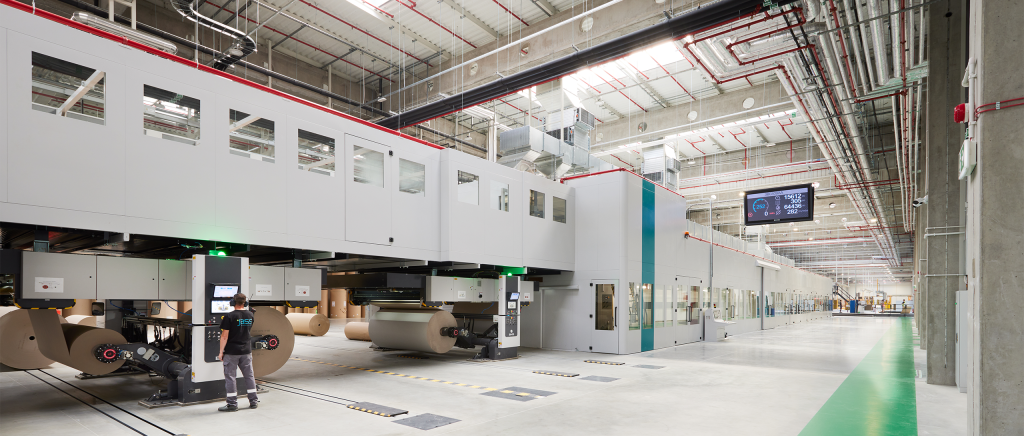 Products
Our range comprises both cellulose and recycled cardboard. In the case of cellulose cardboard, we distinguish between the following types:
GC (FBB)
basis weight: 195 – 345 g/m2
Coated liner
basis weight: 100 – 200 g/m2
Bei Recyclingkarton unterscheiden wir zwischen folgenden Typen:
GD Liner
basis weight: 180 – 230 g/m2
GD (WLC)
basis weight: 250 – 550 g/m2
We produce the following corrugated cardboard formats:
open corrugated cardboard with B, E, F flute, also as rolled goods
single wall corrugated board with B, C, E flute
double wall corrugated board with BC, EB and EE flute
Thanks to our extremely well-equipped laboratory and our expertise, we are able to tailor the structure of the corrugated board precisely to suit each intended use. We often far exceed the standards which are generally available.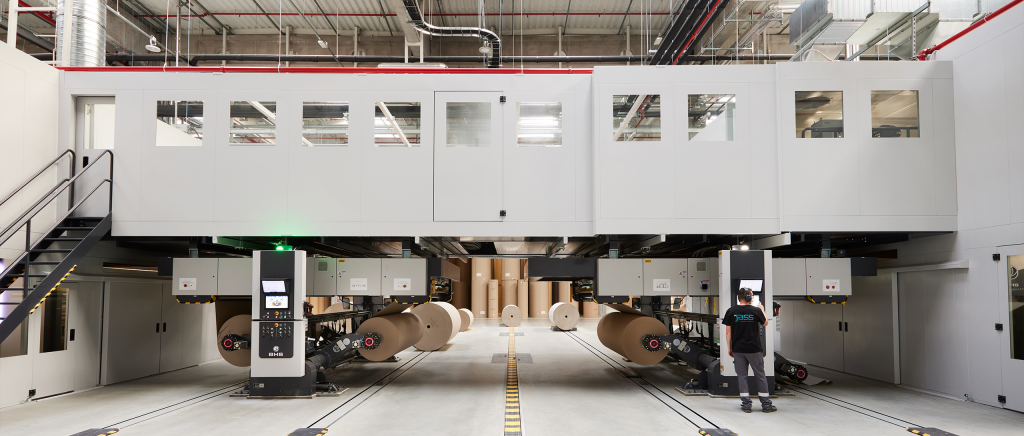 Service
We optimise the added value for our customers by offering them in particular the following service:
Order processing within 72 hours
Benefits for our customers:
Logistics costs are optimised (saving on warehouse space)
Ability to respond flexibly to market demands
Fewer buffer stocks required (JUST IN TIME)
Less capital commitment
Ordering of sheets with no minimum quantity
Benefits for our customers:
Unnecessary stock levels and where applicable "shelf warmers" are avoided
Purchase orders are adapted to the specific orders received from our customers
Capital commitment is reduced to a minimum
Delivery also with originally customised sheets
Benefits for our customers:
Trimming waste is minimised
Number of process steps is reduced

Lower personnel costs
Less warehouse space required
Faster throughput of orders
Shorter response times
To allow us to deliver a wide range of different grades at any time at short notice, we have a fully automatic roll storage facility.
12,000 tonnes capacity
wide variety of paper and board grades
intelligent system for controlling movements in and out of the warehouse
paper and board can quickly be retrieved for processing
Digitally connected
To allow us to meet our customers' expectations with even greater focus, in 2021 we introduced our buying platform that enables our customers to submit purchase orders and track production orders they have already placed themselves. This means they can access and view their orders 24/7. The platform provides opportunities and benefits which many of our business partners have already come to appreciate.
Get better every day
This is what we at JassBoard systematically work to do. This includes developing our employees. We have always attached great importance to training in order to improve our skills. Today we have gone one step further and set up a corporate academy which boosts the expertise of the team in a targeted and modern way. We are not aware of any other Polish company in our industry that has established such an extensive project to upskill its employees, and we are proud to take the lead here as well. This benefits both our employees and our customers.
In harmony with nature
In recent years, we have taken a number of actions to allow us to manufacture products in an even more eco-friendly way.
Our products are FSC® certified (FSC®-STD-40-004V.3-0). We thus help to make sure that forests can be managed sustainably.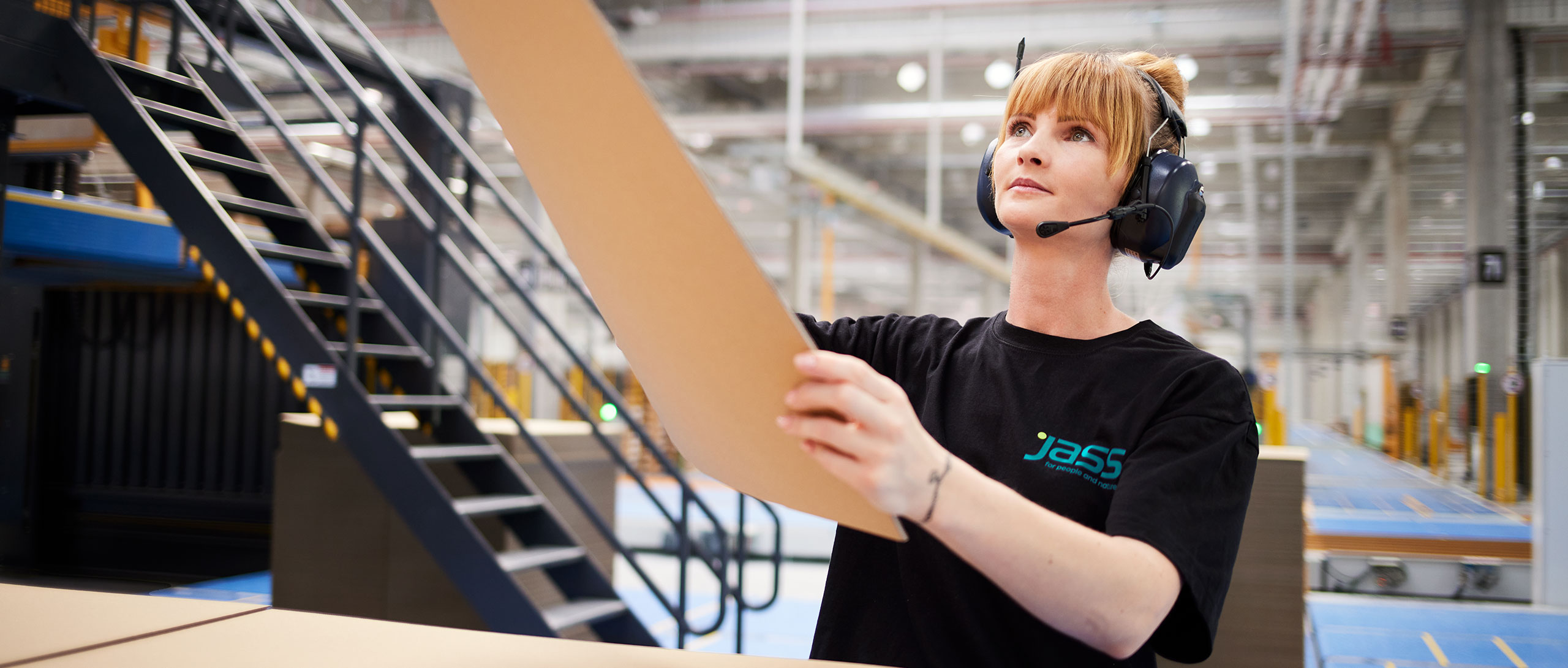 Certificates
The company Convert Paper has the following certificates:
This certificate covers the production and sale of corrugated board as well as the cutting and sale of cardboard. ISO 9001:2015
The certificates for direct and indirect contact with food.
We realise the orders for the raw materials with the certificate for direct and indirect contact with food.
FAQ
Important questions
01 | What does a 72-hour service mean?
This means that we are ready to dispatch the product within 72 hours of receiving an order. The delivery time is included if the distance from our sites is less than 200 km. If the product needs to travel more than 200 km, the shipment may take an additional day.
02 | Who can I contact to order product samples?
We will be happy to send you product samples. Please contact us via the contact form or by e-mailing info@jassboard.com or calling +48 65 575 12 29, +48 65 575 15 02.
03 | How do I get a quotation?
We will be happy to fulfil your wish. Please contact our customer service team via the contact form or by e-mailing info@jassboard.com or calling +48 65 575 12 29, +48 65 575 15 02.
04 | Does JassBoard manufacture boxes?
JassBoard manufactures corrugated board and cardboard sheets. We do not produce any boxes.
05 | Does JassBoard manufacture cardboard?
JassBoard does not manufacture cardboard. We cooperate with top market brands so that we can supply our customers with sheets in uniquely short delivery times and without any minimum quantities per order.
06 | Does JassBoard have a certified quality management system?
JassBoard is certified according to ISO 9001. You can download the JassBoard certificate here.
07 | Is JassBoard able to validate the technical parameters of the products on offer?
Yes, at each production facility we have our own laboratory to allow us to check all the necessary technical parameters of our products.
08 | What does JassBoard do to support environmental protection?
JassBoard only produces eco-friendly products that are 100% recyclable. We attach great importance to reducing production waste both internally and throughout the supply chain. This is why we offer customer-specific panel sizes to cater for any special requirement. In addition, the company invests in the latest, state-of-the-art energy-efficient solutions to conserve natural resources.
09 | Does JassBoard have development programmes for employees?
JassBoard has implemented a permanent programme for training and developing employees at every level of the corporate structure. In addition, the company offers a number of social programmes for its employees.
10 | How can I find job vacancies and take part in the recruitment process?
You will find all current job vacancies on our website and can also apply directly there.
11 | Does JassBoard offer products with FSC® certificates?
JassBoard is able to supply products with an FSC® Mix Credit certificate. The certificate is free for products made from corrugated board and generally subject to a charge for products made from cardboard. The valid certificate is available to download.
Making contact
We are here for you!
JassBoard Sp. z o.o (Polen)
Head Office:
T +48 65 575 12 29
Head Office:
Fax +48 65 575 19 94
info@jassboard.com
You might also be interested in these topics
JassFibre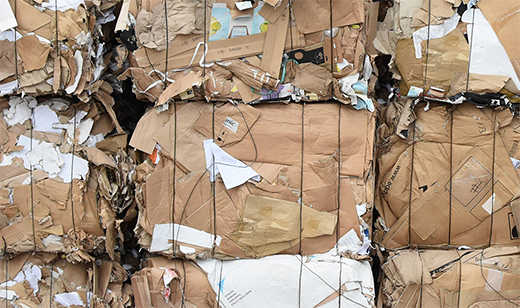 Ever since we were founded back in 1960, we have consistently used recovered paper as a recycled resource for making paper.
Learn more
JassPaper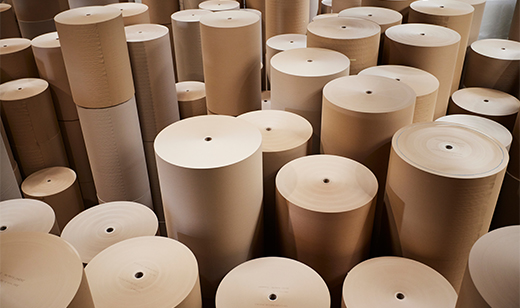 Over one million tonnes of recovered paper: This is the amount that JassPaper recycles every year.
Learn more