Our History
A company is almost like a living entity: A nucleus produces initial roots and leaves which grow to create a full plant. In the more than 60 years that Jass has existed, the company has experienced natural, very productive growth.
Ahead of his time

Brand-new

Full steam ahead

The new class

As if by magic

Pioneering spirit

Speeeeeeeeeed!

Life's work

Pressed-dried-rolled

Sure to be top stuff

Go East!

A new plant

Ready to go
1960

The economist Adolf Jass founded the Adolf Jass paper factory in the town of Gronau, Lower Saxony. The paper machine initially produced 12 tonnes of containerboard per day. Right from day one, Adolf Jass only ever used recovered paper as the raw material. This meant that from the start our production was part of a circular economy, even though this term was not actually coined until 30 years later by the British economist David W. Pearce.

1970

10 years after the company was founded, it was looking for a second production site and found one in Fulda. Paper machine 2 (today PM 4) started operating in 1971, with its own power plant and own waste water treatment plant. The annual capacity was 80,000 tonnes. A technically innovative concept laid the foundation for the production of a new generation of high-quality containerboard.

1980

The second paper machine (PM 3) was built in Fulda. It had an annual capacity of 120,000 tonnes. The power plant was expanded with the construction of a new steam boiler and an additional steam turbine employing the ecologically sensible principle of combined heat and power (CHP) – even back then we were striving to be as environmentally friendly as possible.

1989-
2000

Both paper machines in Fulda were modernised to the very latest standards. In collaboration with the machine suppliers, technical innovations were developed and implemented in practice for the first time in Fulda. The annual capacity of both paper machines rose to 500,000 tonnes. The paper factory in Gronau was shut down in 1990 following a major fire. Extensive investments were made in protecting the environment and saving resources. The waste water treatment plant was expanded to include an anaerobic stage. The power plant was equipped with a highly efficient gas and steam process (CHP).

2001

A fully automatic roll storage facility started operating. The paper rolls can be stacked up to a height of 15 metres here and transported using vacuum lifters. This allows us among other things to reduce the consumption of diesel in forklift trucks because the paper rolls are transported in and out of the storage facility in automated fashion.

2004

In 2004, Papierfabrik Adolf Jass expanded into Rudolstadt/Schwarza, Thuringia. With the foundation stone laid on 2 February 2004 and the topping-out ceremony on 13 July, one of the world's most modern paper factories for lightweight containerboard was constructed in a total of just 14 months.

2005

PM 1 in Schwarza started operating on 12 February 2005. The commissioning team set a new world speed record of 1,105 m/min for running packaging paper machines.

2013

The company's founder Adolf Jass died aged 94 on 4 April 2013. He maintained his interest in our company's positive development right until the end of his life.

2015-
2020

Following a 10-day overhaul of the paper machine in Schwarza in 2015, PM 1 produced 1500 m of paper per minute for the first time. In 2016, PM 3 in Fulda was given a new after-dryer section and film press as well as an energy-optimised multi-motor drive system. In 2017, PM4 in Fulda was kitted out with a completely new dryer section, followed in 2020 by a state-of-the-art winder.

2019

Papierfabrik Adolf Jass and Thüringen Recycling jointly established the joint venture JassFibre.

2019

Papierfabrik Adolf Jass bought the Polish company Convert Paper (now JassBoard) in Gostyń. This expanded Jass's own product range to include corrugated board and cardboard sheets. Just a few weeks later, we founded the company JassFibre GmbH in Erfurt. The joint venture with Thüringen Recycling increased the reliability of supply of our recovered paper raw material.

2021

JassBoard expanded into Dąbrowa Górnicza, Poland by opening a second corrugated sheetfeeder plant. The foundation stone was laid on 17 June 2021.

2022

The second corrugated sheetfeeder plant successfully started operating in Dąbrowa Górnicza on 23 June 2022.
Making contact
We are there for you!
Papierfabrik Adolf Jass
Rudolstadt/Schwarza
T +49 3672 4 77-0
info@jass.com
JassBoard Sp. z o.o.
ul. Ceramiczna 3
42-520 Dąbrowa Górnicza
T +48 65 575 12 29
info@jassboard.com
You might also be interested in these topics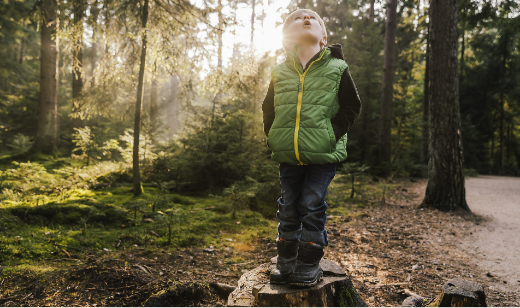 We get better every day: to produce the finest packaging materials to benefit both people and the environment.
Learn more