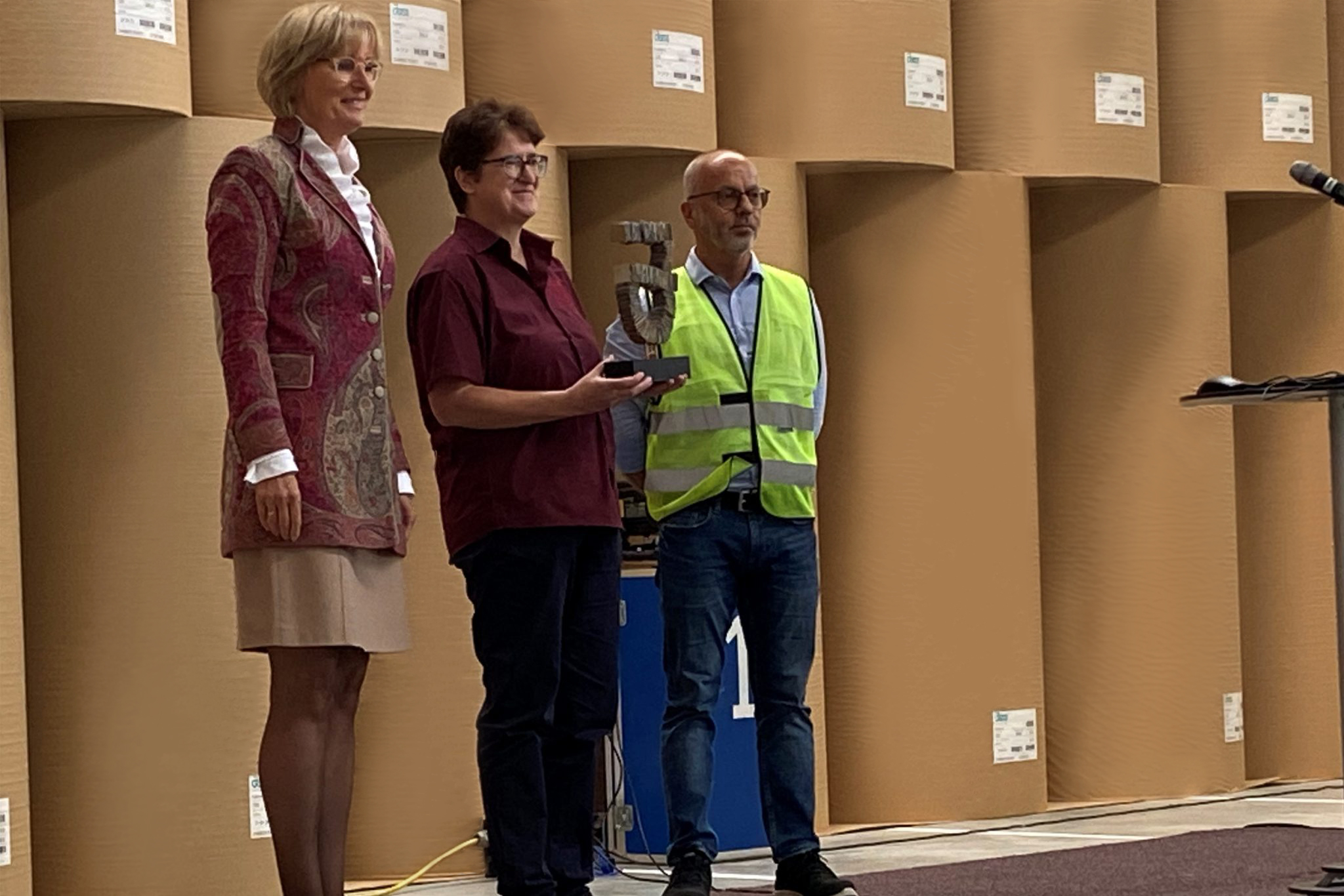 As part of the considerations of what social activities we are involved in, the idea of establishing an internal award to recognise voluntary work was suggested. The management was very happy to take up this idea and has been presenting the Jass Award for each site ever since.
Any person who volunteers in an association or for a charitable cause in their spare time can apply. A committee consisting of the management and an employee representative then chooses the winner of the Jass Award.
As well as receiving a Jass paper cup, the award also comes with a donation of 2500 euros in recognition of the winner's work in an association or another charitable organisation.