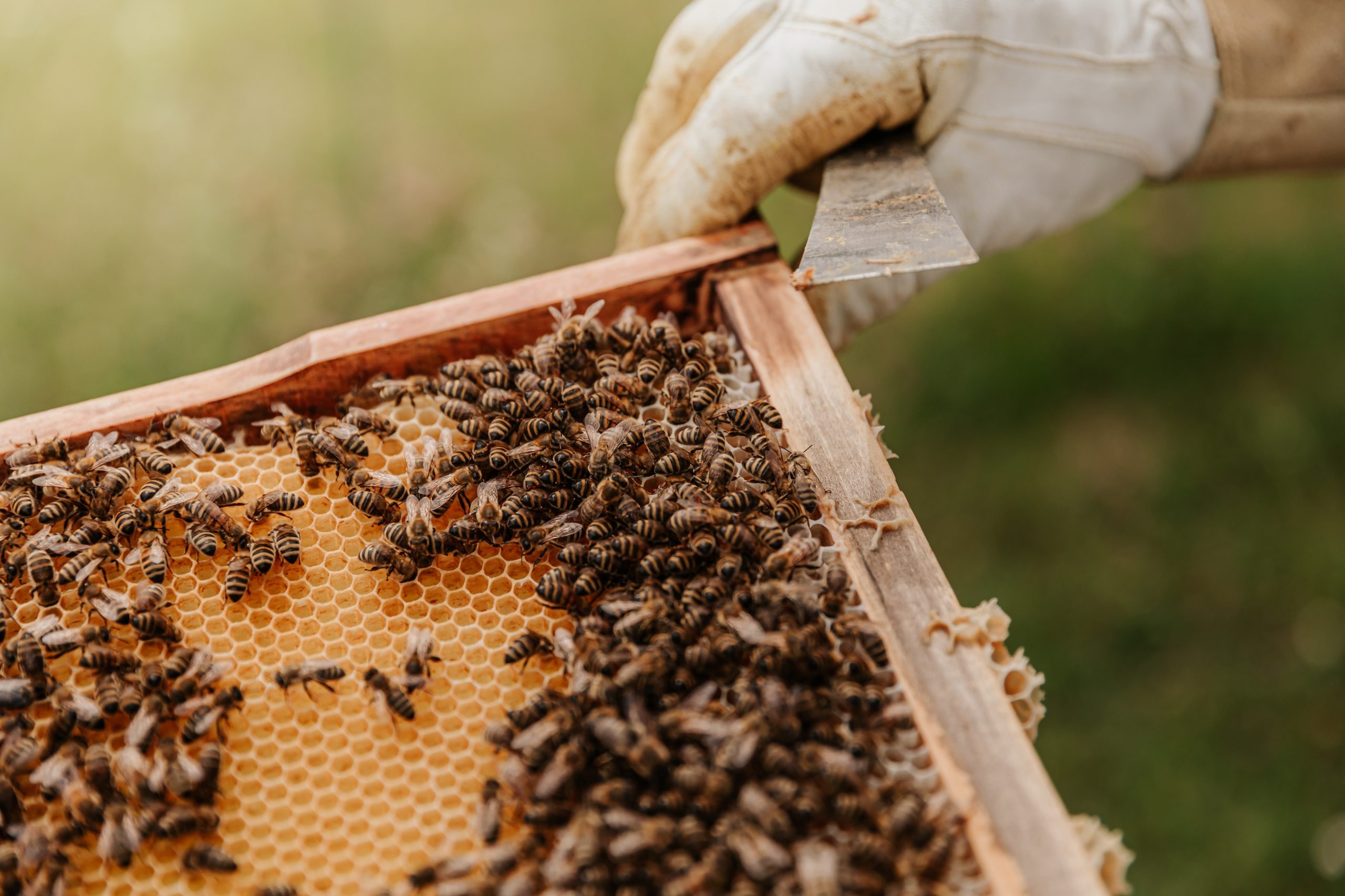 Do something good to benefit nature – this was what prompted us to establish a beehive at the site of the Adolf Jass Schwarza paper factory. Or to be more precise: Beekeeper Yves Schulze used his expertise in bees to make the necessary arrangements.
The bee colony was introduced to mark World Bee Day on 20 May 2022, initially for two years to see how things go. We have started off with around 20,000 industrious bees in the hive. If conditions are good, this population may expand to around 50,000 bees in a short space of time.
We are now hoping that the bees will head for lots of flowers, pollinate them and collect lots of nectar which they will bring back to the "hive".